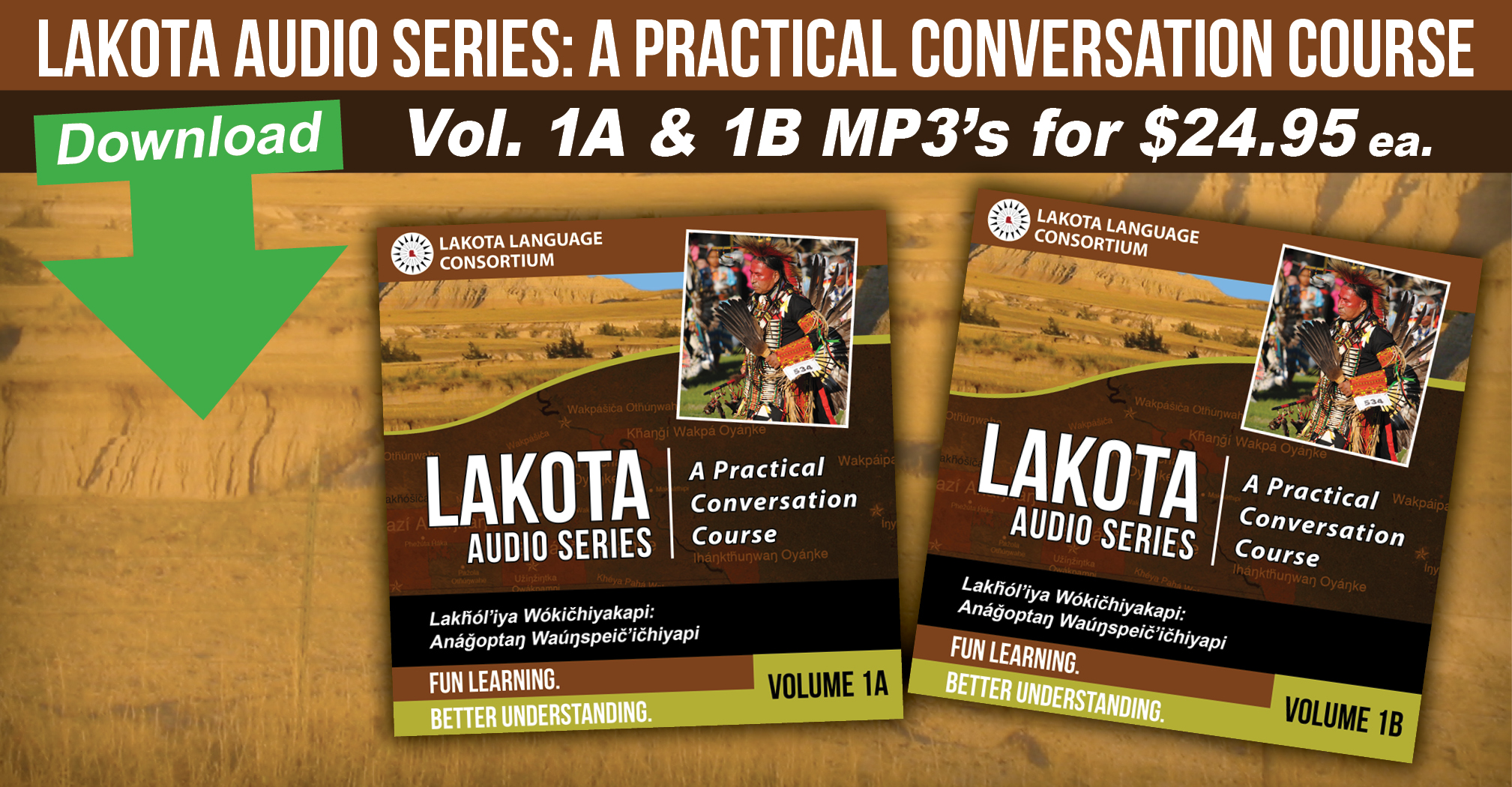 Ten CDs of language lessons is a lot to carry around, in the car or your backpack or wherever. Here's another way to get the Lakota Audio Series for yourself or a loved one.
The Lakota Audio Series: A Practical Conversation Course, Vol. 1 is now available for .mp3 digital download at CDBaby.com. You can preview samples of every track.
This .mp3 version can land in your phone or iPod, whatever you use to listen to music and podcasts.
The 10-hour lesson sequence is divided into two parts (1a and 1b), sold separately. For CDBaby's price of $24.95, you can get the first half of the course (Vol. 1a has the materials of CDs 1-5) and work with it until you feel ready for the second half (Vol. 1b has the materials of CDs 6-10).
The Audio Series' supporting booklets and Glossary will be available as an eBook for download. Look for L.A.S.: A Practical Conversation Course, Volume 1 by December 12 at Amazon.com and other eBook retailers like Apple and Barnes & Noble. We'll post an update to Facebook as soon as the eBook is available.
You'll find the Audio Series download sold on other sites, too – including Amazon, iTunes and GooglePlay – but CDBaby has the best price. We use CDBaby to distribute all of our audio products, and find them a good value retailer.
We hope this encourages even more aspiring speakers to take hold of an opportunity to begin learning Lakota – straight from fluent elders.