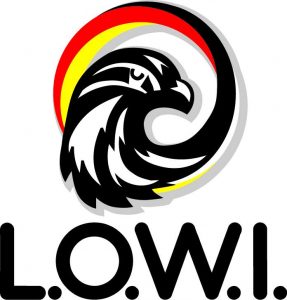 The LLC is excited to share that there is a Lakota language immersion school in the works for Eagle Butte!
There is a strong chance that Lakȟótiyapi Okáȟtaŋič'iya Wičhóičhaǧe (LOWI) will open in September 2016. While we are eagerly waiting for the final grant approval from the Administration for Native Americans (ANA), we wanted to let all of our Lakota language supporters know, so families and communities in Eagle Butte can be ready to be involved when September comes around (especially those with kindergarten-aged children).
The idea for Lakȟótiyapi Okáȟtaŋič'iya Wičhóičhaǧe (LOWI)  – a K-8 private Lakota immersion school  that incorporates best-practice immersion models – was conceived by Lakȟól'iya Waúŋspewičhakhiyapi Okȟólakičhiye (Lakota Language Teacher Association) of the Cheyenne River Chapter. The founding Board includes teachers Paulette High Elk, Iris Eagle Chasing, Marilyn Circle Eagle, Helene Circle Eagle, Bernadine Little Thunder, Ken Little Thunder, Manny Iron Hawk, Renee Iron Hawk, Ben Elk Eagle and Dewey Bad Warrior.
The teachers began planning the school during the 2015 Lakota Summer Institute, and submitted the founding documents during Fall 2015 during Fall 2015.  A few months later, in April 2016, the founding board prepared and submitted an ANA grant proposal.
The LOWI school project has the support of the Cheyenne River Sioux Tribe, the school system throughout Eagle Butte and Cheyenne River, as well as the Lakota Language Consortium. This project is particularly exciting as there has been a longstanding need to set up an immersion program in Eagle Butte.
The dream is to begin school after the Labor Day Powwow – September 6 as the target date for the first day. If you are interested in following news about LOWI, please subscribe to the LOWI school mailing list on the official website: https://lowischool.org or for more information contact admin@lowischool.org