Lakota Media Player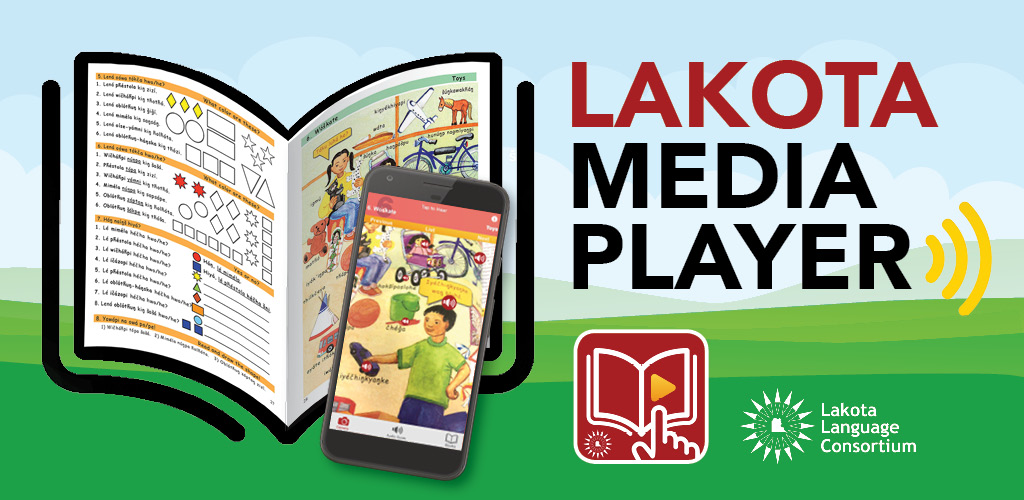 A fun audio companion for your Lakota textbooks! Just look, tap, and listen!
Audio available for:
The Prairie Dog Goes to School – Free Download
Speak Lakota Level 1 – $.99 *in-app purchase
Additional content coming soon!  Updates appear automatically.
Benefits for Teachers
Works with the books you already use
Presents audio to students from fluent speakers word by word
Allows students to easily take audio home to study
Makes learning fun
Provides pronunciation exercises at the end of each unit in audio guide
Benefits for Students
Provides a clear guide to pronunciation
Allows students to take learning at their own pace
Requires no extra equipment-just a book and a phone
Uses a fun augmented reality interface
Gives users plenty of pronunciation and conversation extras
The Lakota Media Player is a companion to the Lakota Language Consortium series of textbooks and children's books. Just point your phone at the page and tap to hear native speakers pronounce the words. The audio guide section gives you complete access to the textbook vocabulary with an easy tap and swipe interface.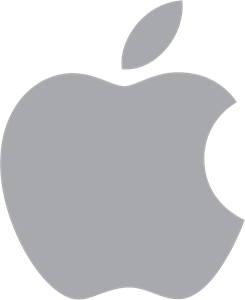 Lakota Media Player for iOS (Apple App Store)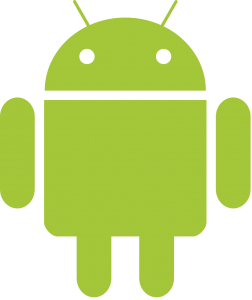 Lakota Media Player for Android (Google Play Store)
---
New Lakota Dictionary – Mobile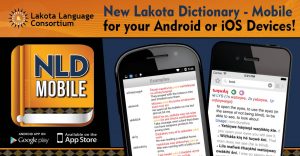 The New Lakota Dictionary (NLD) Mobile App is the best way to look up Lakota words, hear pronunciation, and view thousands of example sentences while on the go. It's the ultimate electronic Lakota learning and reference tool.
• 27,000 entries
• 53,000 sentences
• Male and female voices for audio
• Consistent phonemic spelling – Standard Lakota Orthography
• Superior cross-referencing capabilities
• Faster and more responsive than online versions
• Works offline, without active data connection
• Built-In lemmatizer searches for conjugated verbs and word forms
• Over 400 native speakers involved in its development and review
• Regularly updated
• Accurate and reliable
• Fun to use and explore
• An excellent self-study investment
"The lemmatizer is one of the biggest advantages of the app when compared to the printed version of the NLD. Lakota is a highly agglutinating language. Affixes are added to words all the time, so unless you know the stem of the word with affixes, you won't be able to find it in the dictionary. The app does that for you. If you type in e.g. waŋwíčhablake the app will show you the entry waŋyáŋkA."
New Lakota Dictionary Pro for iOS (Apple App Store)
New Lakota Dictionary Pro for Android (Google Play Store)
Also Available for PC and Mac
---
Lakota Keyboard Mobile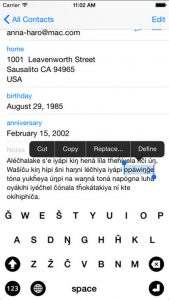 Lakota Keyboard – Mobile is the Setting app that let's you type correct Lakota into any text area on your mobile device by simply switching into the Lakota Keyboard Mobile option in the KEYBOARD & INPUTS METHODS section of the LANGUAGE & INPUT area of the SETTINGS.
Once installed and selected as a keyboard option, you can switch between Lakota and English as you type emails, SMS, MMS, web content, and any other text-input field. Just click the 'globe'
This is the ultimate integrated Lakota app keyboard solution to help you type Lakota on Facebook, Twitter or wherever else, accurately and with integrity.
Lakota Keyboard Mobile for iOS (Apple App Store)
Lakota Keyboard installed for Android (Setting)
---
Lakota Vocab Builder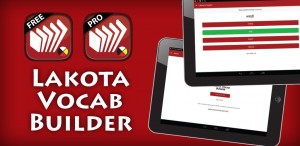 Build your Lakota vocabulary with Lakota Language Consortium's FREE vocabulary game for your Android phone or tablet. Quiz yourself everyday to learn different categories – wild animals, food, drinks, and more! The free version of the app includes:
➢ 20 culturally-relevant categories designed by Lakota speakers
➢ 10-25 words per category, for a total of 200-500 words!
➢ Audio pronunciation and visual aid for each word in the category
➢ Quiz yourself by matching English words to Lakota words, and vice versa
➢ Progress through levels to unlock new words
➢ Track your progress and review words you've learned by category or activity
Additional categories are available (~40 categories, and growing!) with purchase of the app, for only $0.99!
Lakota Vocab Builder for iOS (Apple App Store)
Lakota Vocab Builder for Android (Google Play Store)
Or practice your vocabulary online HERE
---