A Weekend to Keep the Lakota Language Alive
Brent Wise | KOTA TV | October 29,2017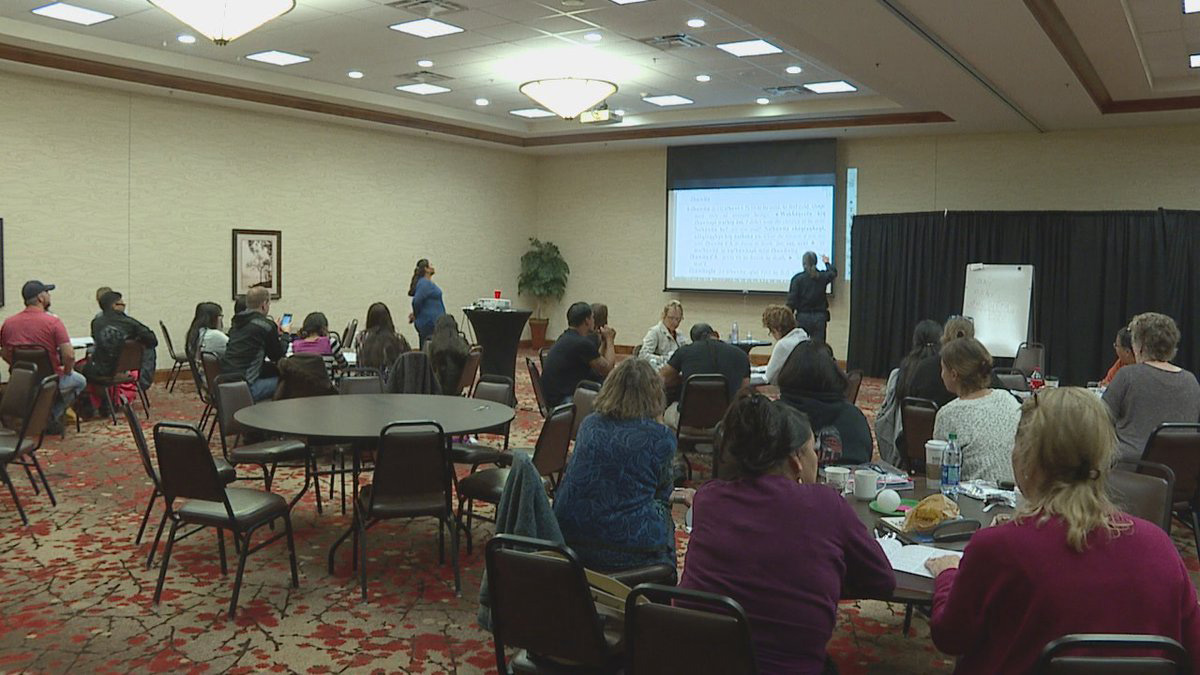 Nearly 100 people filled the conference rooms at the Hilton Garden inn to learn the Lakota language.
There was a wide variety of ages and ethnicities present at the weekend event.
It was two days of learning for some of the new people and review for those who wanted to polish up their skills.
The conference was $40 dollars for both days and 25 for just one, but all the money goes to helping future events like the one that happened on Saturday and Sunday.
Event Coordinator, Rebecca Mueller, explains "that cost is just going towards a little bit for instructors to be here and then all of the cost associated with bringing the materials. And as people are purchasing materials, all that is going back into making more materials for the language and holding more weekends in the future."
The use of Lakota language has been decreasing over the years, but this event is trying to change that.
One attendee hopes big things for the Lakota language in the future.
Event Attendee, Alex Firethunder-Lobe, says "I want to see the Lakota language used every day, especially here on the Lakota land. The land we are on in Rapid City, it's not reservation land per se, however historically Lakota's lived here. The Lakota language was spoken here before English ever was."
If you missed today's event, this group is traveling all over the nation to teach the Lakota language.
Their next stop is Denver Colorado on November 18th.
For more information, visit them on Facebook at https://www.facebook.com/pg/lakhotiyapi/events/.