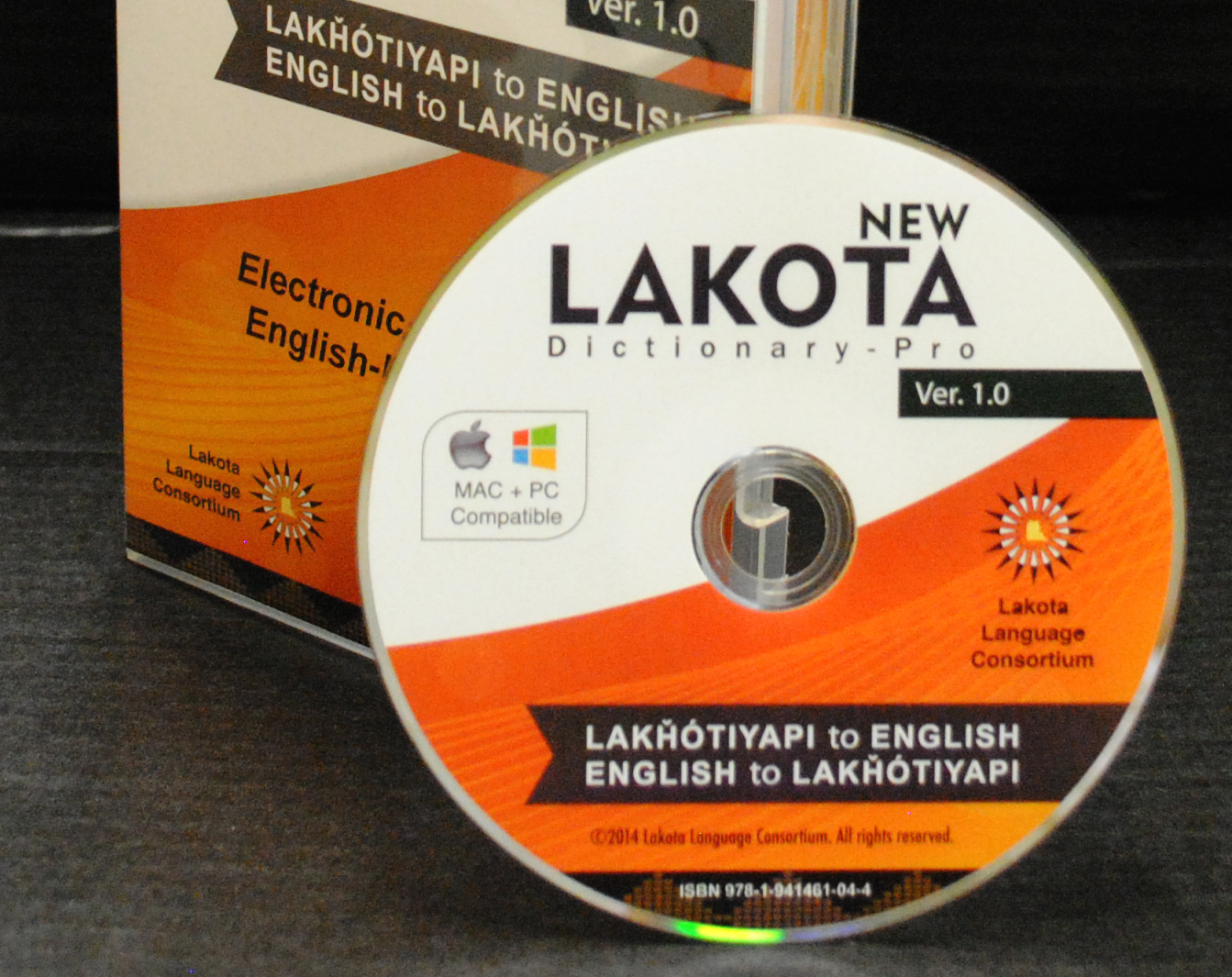 Last week LLC announced the digital download of the NLD-Pro, the interactive, audio-enhanced software version of the New Lakota Dictionary for Mac or PC. By all measures, the release has been a success – NLD-Pro has been adopted quickly as a vibrant alternative to the print dictionary, with positive reviews all around.
For customers and users interested in a DVD version of the software, instead of a download, LLC is pleased to announce that the DVD version of NLD-Pro is now available for sale at the LLC store.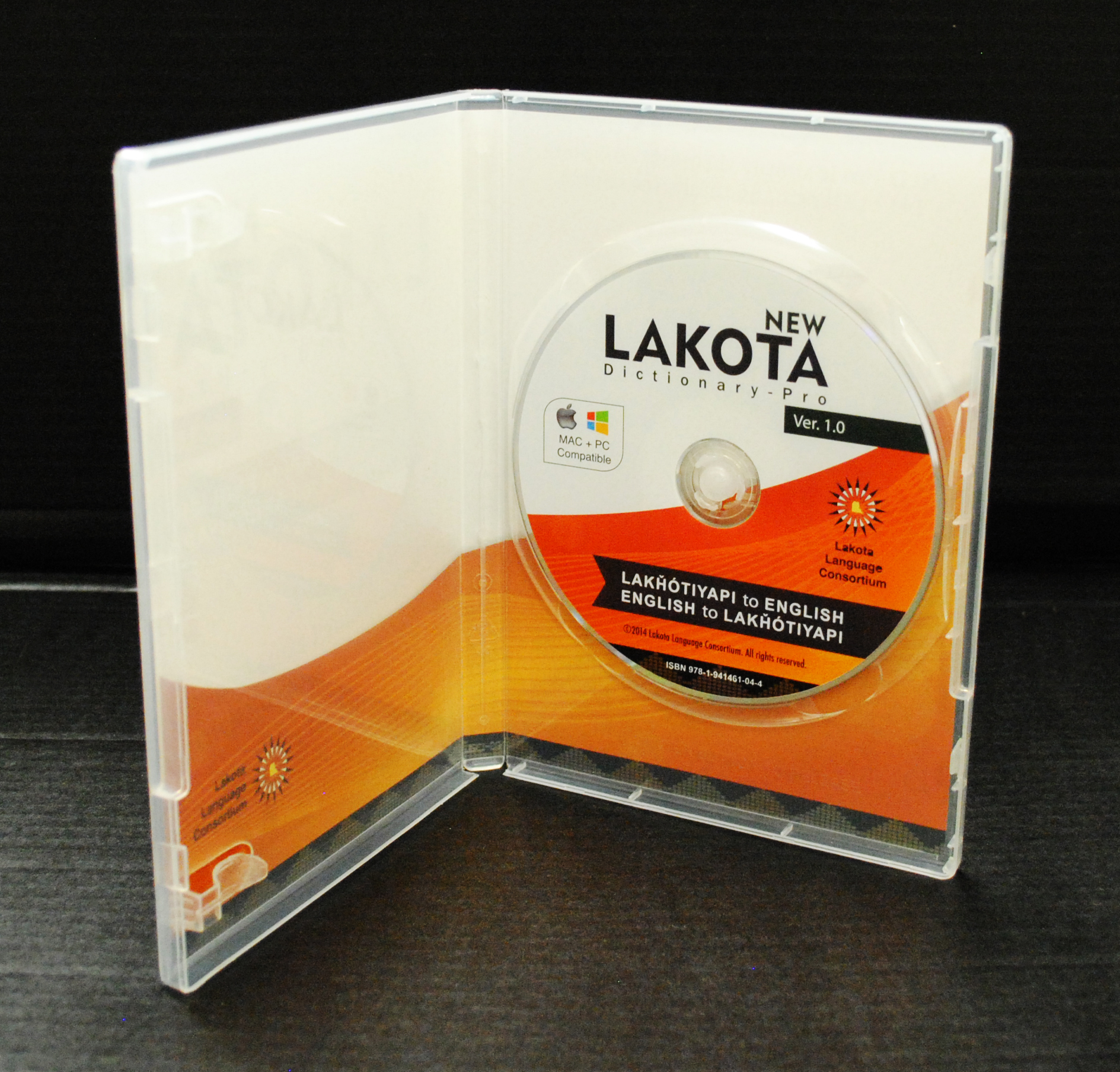 The NLD-Pro DVD is designed for both Mac and PC. Since it installs completely to your machine, it works regardless of your Internet connection. It has the same software as the download, providing search and translation with added audio files providing word pronunciation.
The DVD version will be a good choice for some users – especially those who prefer to have a physical backup of the software, or if you have a slow Internet connection.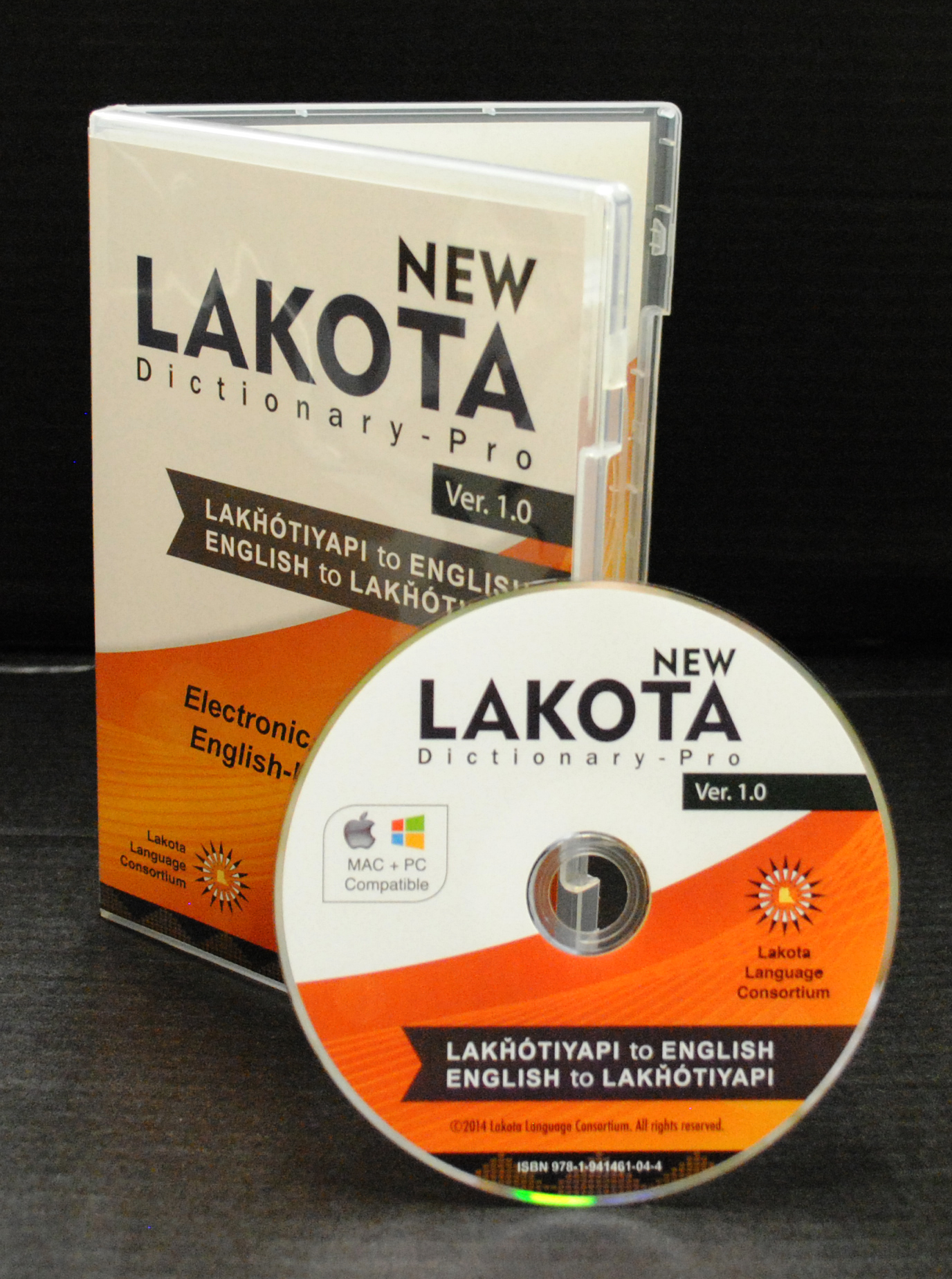 We hope this new version of the NLD-Pro will continue to get the most advanced Lakota-English dictionary on the planet into the hands of eager learners.