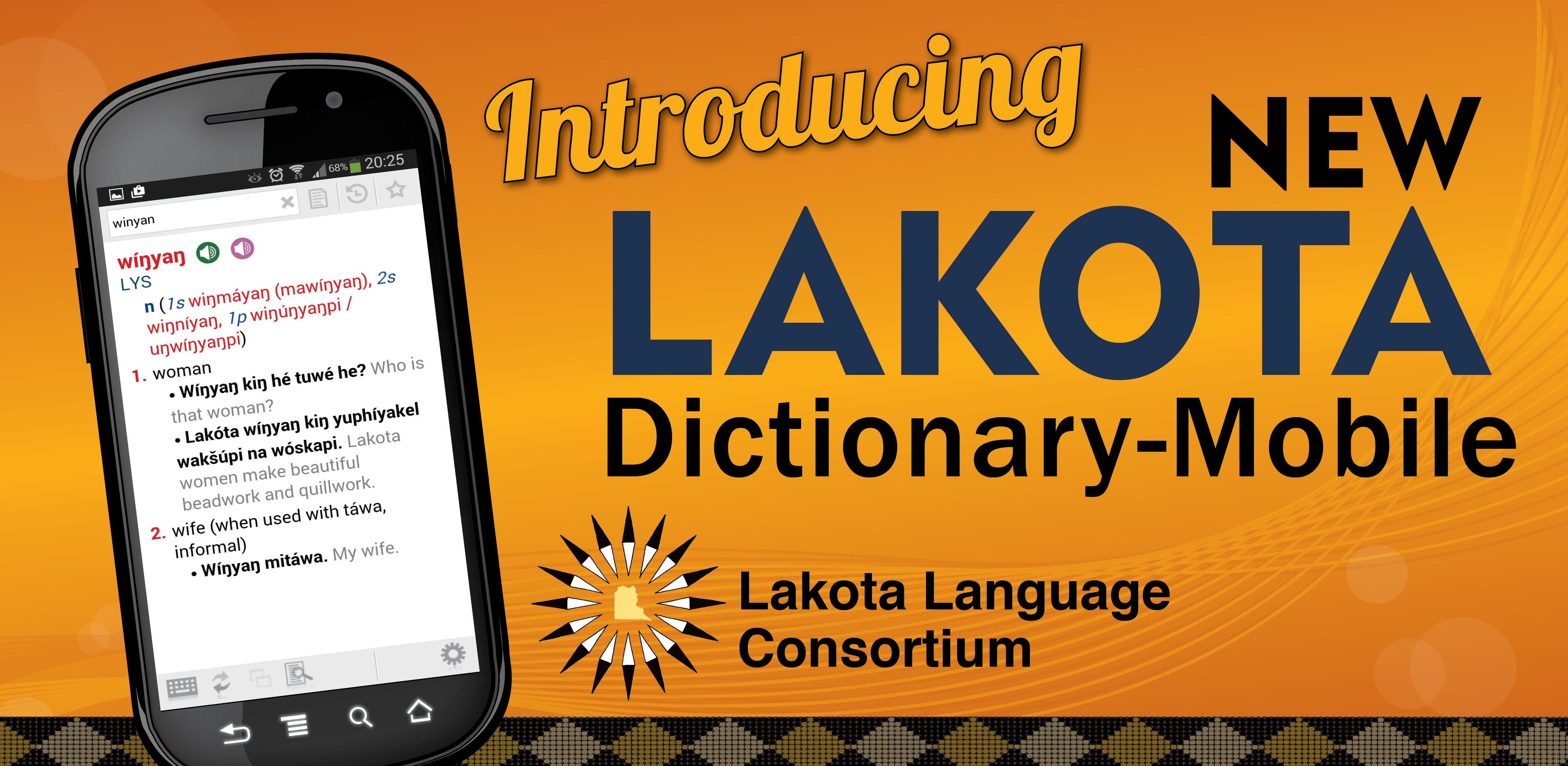 Now there are two ways to access a Lakota-English Dictionary on your smartphone or tablet.
The first is the optimized Web link we released in 2013, that allows your phone browser to tap into the New Lakota Dictionary-Online (NLD-O).
The second is a true app, the NLD-Mobile, which does far more than just access the online dictionary.
The NLD-Mobile is the full NLD-Pro, the downloadable interactive dictionary with audio files that LLC released in December.
The NLD-Mobile really is a talking dictionary in your pocket! No Internet connection is needed to use it anywhere —  and no cell service, either!  Just power up the phone and there it is.
NLD-Mobile will be live at GooglePlay and the iTunes AppStore starting Friday, February 6.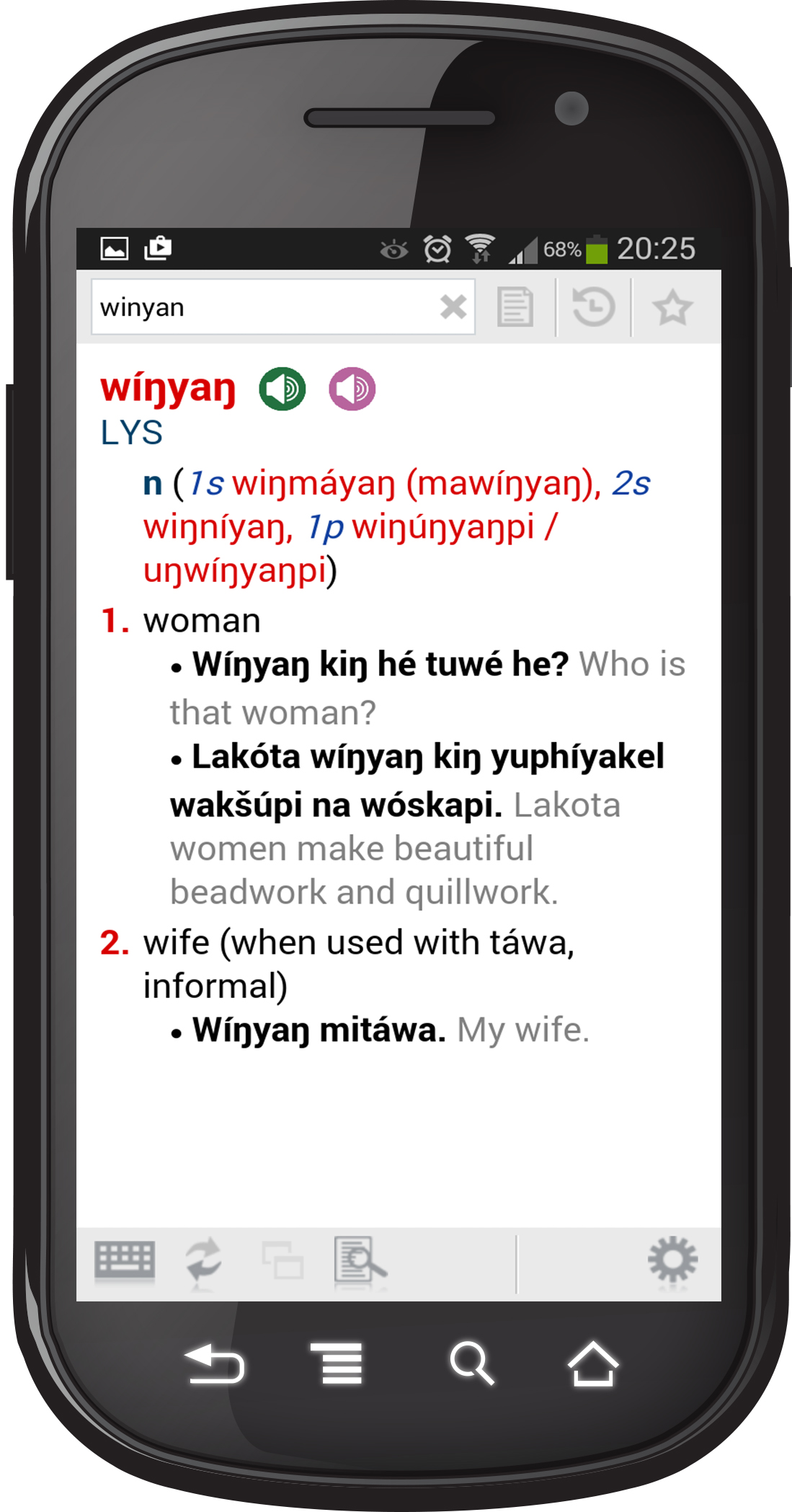 Priced at $19.95, NLD-Mobile works with Android smartphones and iOS iPhones. It downloads all of the same features as the desktop NLD-Pro:
24,000 verified words
Audio files for each word
Male and Female voices
Search-and-translate function
"Close" spelling recognition – correct spelling not needed
Mac (iPhone) and PC (Android) compatibility
Can be downloaded to iPads and other tablets as well as phones
No Internet connection needed to use NLD-Mobile
No cell reception needed to use NLD-Mobile
The only limitation? We can't just email you a link — you have to download it directly from GooglePlay or the iTunes AppStore. You can get to those app stores from links at our online store.
We put our products through rigorous testing, but once they are in use, you are the reviewers other users will trust. GooglePlay and the iTunes AppStore have product review pages, so please drop by there and talk about your experience. Also, please pass the news of NLD-Mobile on to product-review bloggers you may follow.
Knowing the technopshere, there will soon be other devices and programs to carry the NLD. We intend to see the Lakota language on all of them!