New Lakota Dictionary Pro for Mac
Download the New Lakota Dictionary
Pro for Mac
(The Mac OS version is 575 MB and was last updated: 04/20/2018)
Note: To continue using the NLD-Pro after your 30-day free trial, you can purchase a license key at the LLC Bookstore.
How to Update your New Lakota Dictionary for Mac
If you have a previous version of the New Lakota Dictionary, you will need to uninstall the application completely AND remove the extra files that are included in your Mac application. Here's a step-by-step guide on how to do this:
Download and Install AppCleaner for Mac
https://freemacsoft.net/appcleaner/
Uninstall your old version with AppCleaner | Open AppCleaner program and drag and drop your application file
Download and Install the New Lakota Dictionary Pro for Mac
Activate your application. (***Make sure your network allows you to connect to activation server outside of USA)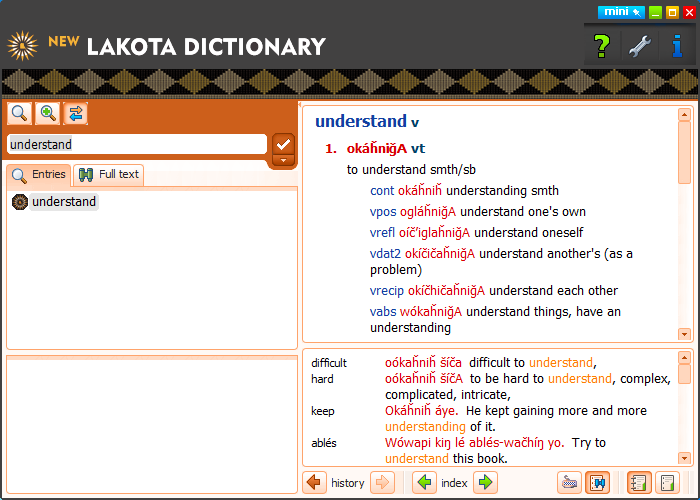 Still have questions, comments, or concerns?
If you need further assistance in installing your Windows PC application or troubleshooting issues, please contact us.