Preserving the Lakota language
Juliana Alford | KOTA | June 14, 2023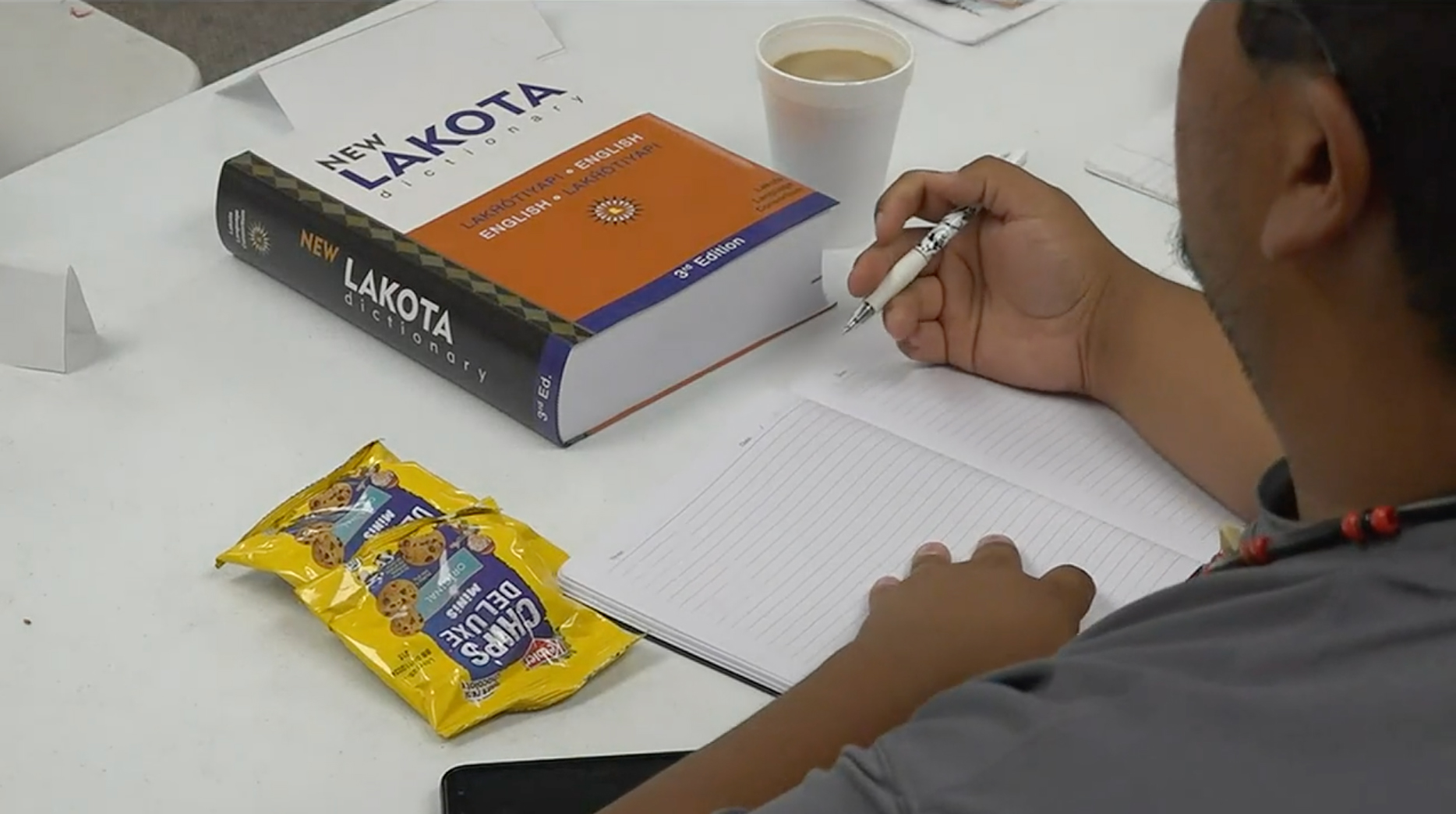 RAPID CITY, S.D. (KOTA) – The Lakota Language Consortium is a non-profit organization that is dedicated to revitalizing the Lakota language.
The Lakota summer institute is a two-week intensive language course. This course is intended to teach beginner and intermediate courses, as well as teach Lakota educators' curriculum for their classes.
"From the point that I was two weeks ago to now is like a half-year leap into new material. I'm going to be leaving here with a lot of new information and ways to talk Lakota with people," said Robert Beauvais, a student at LSI.
The institute is open to anyone who would like to learn the language, but they also teach parts of the culture such as drumming and singing.
By offering classes to everyone this helps keep the Lakota language and culture alive.
"We have a lot of people, the young people I would say in their 20s and 30s and probably even early 40s that don't even speak Lakota, and we have to change that," said Harriet Brings, fluent Lakota speaker.
If you are unable to attend a class there are options, such as downloading the app or getting the third edition Lakota dictionary.
"This has been such an amazing experience to be back in person to get our people face to face, to let the language bring us together, I think that's what the language has always been about. For our people it's a way to communicate, it's a way that we pray, it's a way that we address each other as kinship, it's the way, you know should bring our communities together," said Alex FireThunder, deputy director for the Lakota Language Consortium.