New Lakota Dictionary Pro for Windows
Download the New Lakota Dictionary
Pro for Windows
(The Windows PC version is 551MB and was last updated 05/24/2018)
Installation guide for windows →
Note: To continue using the NLD-Pro after your 30-day free trial, you can purchase a license key at the LLC Bookstore.
How to Update your New Lakota Dictionary for PC
If you have a previous version of the New Lakota Dictionary, you will need to uninstall the application completely AND remove the extra files left over in your Windows registry and in your Program Files folder. Here's a step-by-step guide on how to do this:
Uninstall your old versionWindows 7 – How to properly uninstall programs
Applies to: Windows 7 Home Basic, Windows 7 Home Premium, Windows 7 Professional, and Windows 7 Ultimate Less
Windows 10 – Repair or remove programs in Windows 10
Delete folder Lakota from C:Program Files (x86)Lingea (or custom path if it differs from default)
Remove all extra files left over on your PC in the Windows Registry
Download and Install CCleaner – This program will allow you to remove registry entries for programs that are no longer installed on your machine. This will improve the performance of your machine.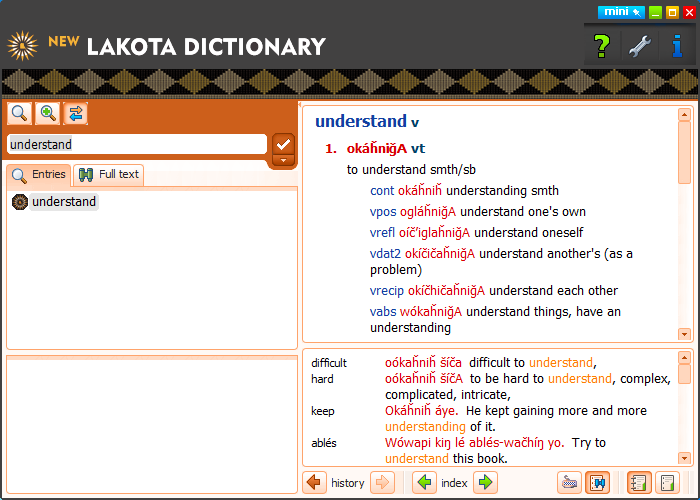 Still have questions, comments, or concerns?
If you need further assistance in installing your Windows PC application or troubleshooting issues, please contact us.